1. What is a used Compactus?
A used Compactus is the brand name of one supplier's version of used Compactor Shelving. The generic term used to describe this style of steel shelving is Mobile Shelving. You may be interested in the origins of this word?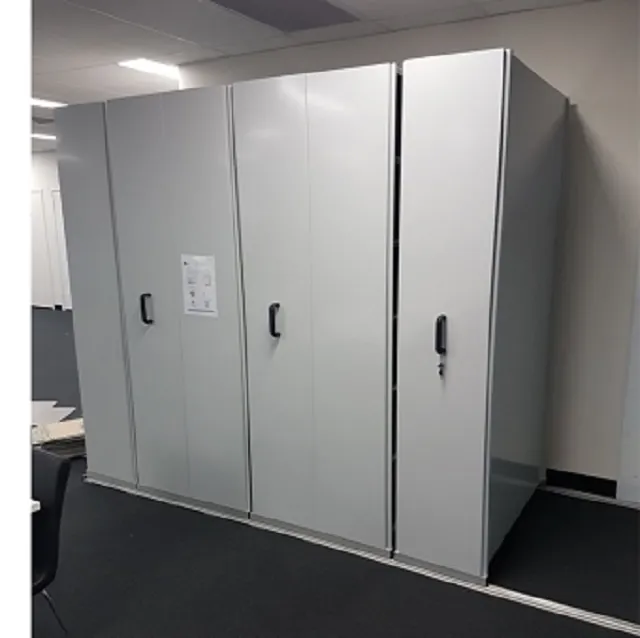 ---
2. Common sizes available
The common sizes we end up with in stock are:
Side Frames & Backs: 1875mm, 2175mm and 2375mm in height
Shelf lengths: 900mm and 1200mm
Shelf depths: 300mm, 400mm, 450mm and 600mm
The most common size is 2175mm high, with 900mm long shelves and 400mm deep shelves.
---
3. Availability of used Compactus
Space Rescue like to be able to offer a variety of sizes of second hand Compactus for sale Sydney, Melbourne, Brisbane, Adelaide and Perth.
---
4. Condition
We are quite particular with our stock and as a result only like to offer used Compactus for sale in very good condition.
---
5. More information
For more information on, please refer to our Compactor Shelving, Mobile Shelving, Steel Shelving and Second Hand Shelving pages within our Storage Equipment section.
---