Steel Cabinets are typically used for storing items in a secure manner. There are a variety of options depending upon the usage, the type of space available, visbility required and the products to be stored.
---
1. Security Cage Steel Cabinets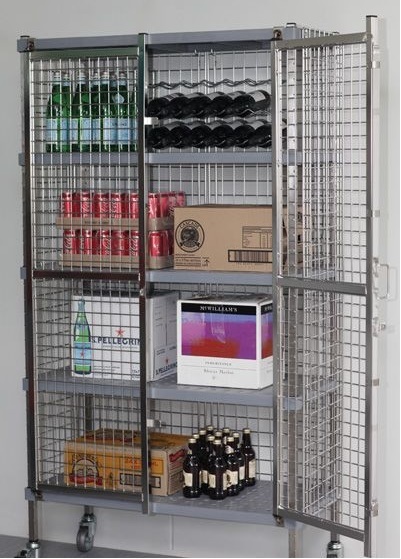 2. Stationery Cupboards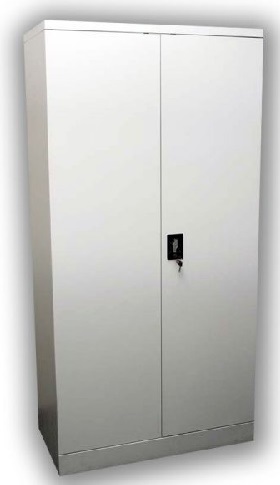 3. Lockable Steel Mesh Cupboard
4. Flammable Storage Cabinets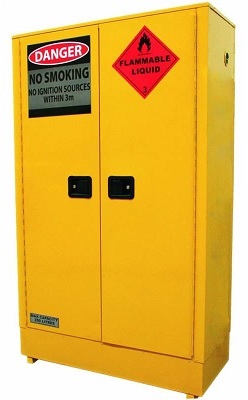 For the storage of flammable goods. We have a variety of sizes available … 100 Litre, 160 Litre, 250 Litre, 350 Litre and 450 Litre.
5. Tambour Door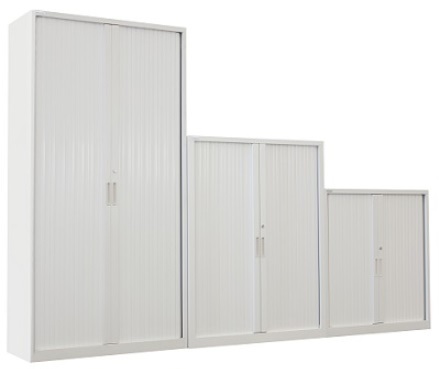 These stylish units have slat doors that recede into the sides. They are lockable and are very hard to break into.
6. Tool Cabinets
Often mobile, these provide a working surface and are a convenient means of storing and securing tools of trade. Also known as Toolcabs.
7. Lockers
Please refer to our Locker page for more information.
---
CONTACT US … for a quote, availability or more information!
1300 309 320